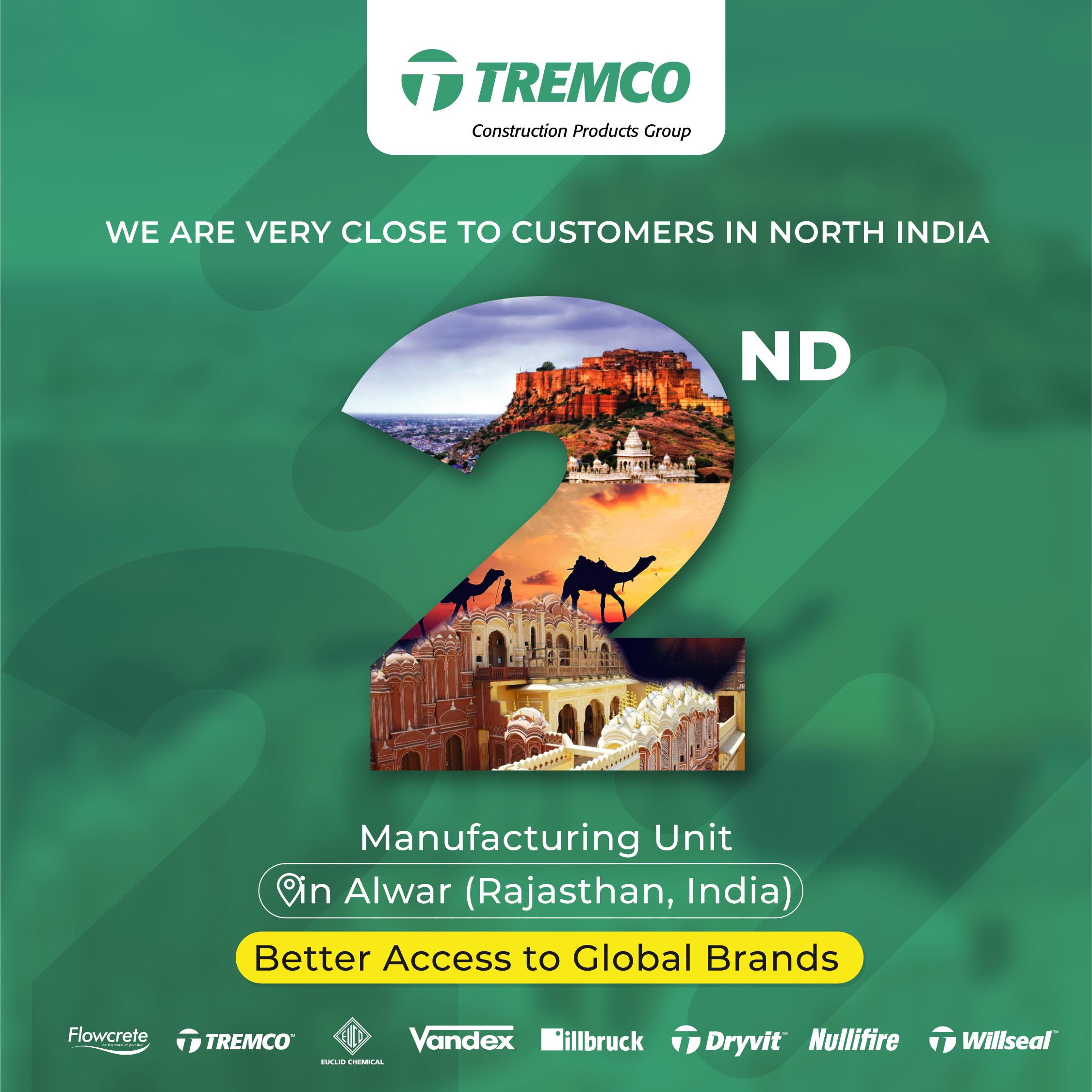 Tremco CPG India announced the opening of a second manufacturing plant in Alwar, Rajasthan (India) on 25th April 2022 in response to increasing demand and growth in construction chemical market across South Asian countries. The size and importance of this rapidly expanding market demands that we enhance our presence across different geographical locations.
Doubled Production Capacity
The additional floor space, advanced equipment's and manpower will significantly double our production capacity, enabling us to manufacture unique globally proven technologies (from Tremco CPG brands) locally to meet the growing demand of our customers.